Green Beret Foundation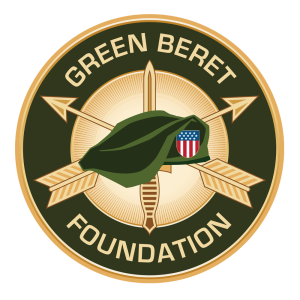 Security World salutes our servicemen and servicewoman of all branches and eras. Our dedication to service for those who have put their lives on the lines is paramount in the core values and ethics of all the Security World professional staff.
Since 2012, Security World has hosted "Drive and Dine," a multi-phased event that is focused on (1) raising awareness towards and honoring the men  and woman who have worn the uniform of our Armed Forces and (2) raising money for a worthy military oriented non-profit organization.
In just four years we have raised over $60,000 for  military non-profit organizations (NPO), with 2015 being our best year so far raising $24,000 at Drive & Dine III.
Mike and Justin Snow are proud to announce that as of July, 2015 we have officially partnered with the Green Beret Foundation. Green Beret Foundation is a young organization but has quickly established itself in the NPO community. Ranked among the top of military oriented NPOs the Green Beret Foundation provides immediate financial assistance to Green Berets who are injured in the line of duty, to their families, and to the families of our fallen brothers. We also distribute funds to support the extended care an injured Green Beret requires in the event the Veteran's Administration is unable or unwilling. The Foundation is focused on the immediate special needs of our wounded and is dedicated to the long-term health of our Green Beret Family.