Cameras »
Camera Systems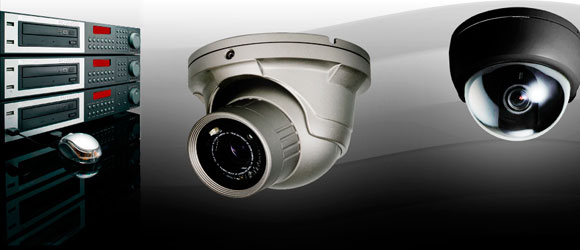 3.5 Seconds The national average time a Property Crime was committed
Criminals – When asked why they did it, they said "because the owners weren't home and there wasn't an alarm".
You – You could be one of the burglars targets.
Protect – Your most valued possessions are in your home. Why would you want to become a criminal's target?

Defy the national statistics, get secured today
With today's world, it is very useful to have eyes watching you properties, both commercial and residential. A camera system, records everything it sees at the same detection of the human eye; while storing it all on to a hard drive for reviewing of events. All of our camera systems are viewable from anywhere in the world on your smart phone, ipad, or laptop. For more information on Remote Viewing feel free to review our mobile/remote viewing tab.:
Have a lot of property to watch? A Pan Tilt and Zoom (PTZ) camera is your virtual security guard. PTZ Cameras can be accessed from the main monitor or remotely and the end-user has full functionality to point the camera and zoom in on any location. Along with controlling the camera hands on, a "Tour" can be programmed so the camera on a scheduled basis rotates and observes the property up to 360 degrees pivot and 180 degree rotation along the vertical axis.
Have an active driveway? Or want to have documentation of vehicles entering a business or residential premise? Our plate readers have the technology to detect and capture solely the license plate of a vehicle at any rate of speed. Capturing a license plate is good for documentation of visitors and in the event of an incident a major help in capturing a perpetrator.
The latest technology in cameras and camera recording is High-Definition IP cameras. These cameras transmit in resolutions that are much higher resolution that old "analog" cameras. With Security World's IP Cameras you will have greater digital zoom ability, crisper images, and high picture density making it easier to actually see what is in the image, not just make out vague profiles.

Unhappy with your current service?End-User Assistance