Burglary Systems »
Residential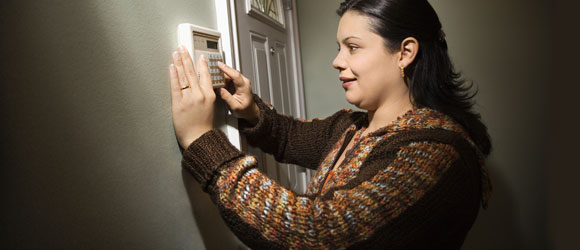 Security World is a Home's First line of defense against intruders and break-ins.
3.5 Seconds The national average time a Property Crime was committed
Criminals – When asked why they did it, they said "because the owners weren't home and there wasn't an alarm".
You – You could be one of the burglars targets.
Protect – Your most valued possessions are in your home. Why would you want to become a criminal's target?

Defy the national statistics, get secured today
Our Systems are tailored to each customers demands. We install a Home Security System at your residence with keypads at entry/exit locations for arming and disarming of the system. With the ability to arm the system in the Away or the Stay mode you can be protected at all times a day. The Away mode arms every aspect of your home's security system, which is used during the day when no one is home or when you are on vacation. The Stay mode arms the residences windows and doors, but leave the motion detectors off allowing you to move freely around your house. All systems- when armed- are monitored by our professional central station.
Like the ability to control your alarm completely from anywhere in the world? With prior installation and activation of a back-up radio, we offer our Total Connect Service for only the monthly service fee, installation and programming are free of charge! With this service you can use your Blackberry, Iphone, Ipad or android device to: arm, disarm, bypass and control your alarm from anywhere you have cellular service. You will also have the ability to receive e-mails every time your system is armed, disarmed or has a burglary or fire alarm.


Unhappy with your current service?End-User Assistance